It seems as though we have a conversation like this just about every year; whether the topic is Batman, Superman, James Bond, or Son of Character X, there's never any time that casting speculation is dead. This week, we have Batman to talk about because Ben Affleck decided to hang up his cape and cowl after Batman v Superman and Justice League. 
The rumors are that Ben Affleck has one film left on his contract (if Warner Bros should choose to use him), but has no interest in either playing or directing any future iterations of the masked vigilante. Director Matt Reeves has a trilogy coming up and needs a Bruce Wayne that's going to stick around longer than one film, and that it's going to be about a younger version of the character. Whether that means it's going to be set in 1997 so that it stays true to the current DC continuity, or if they're going all-in with this Elsewords idea remains to be seen. Either way, we need a new Batman, and we need him to look younger.
So, I racked my brain in search of five potential replacements that would stay true to the comicbook origins, and roughly have the potential to look Affleck-ish.
#5: Henry Cavill…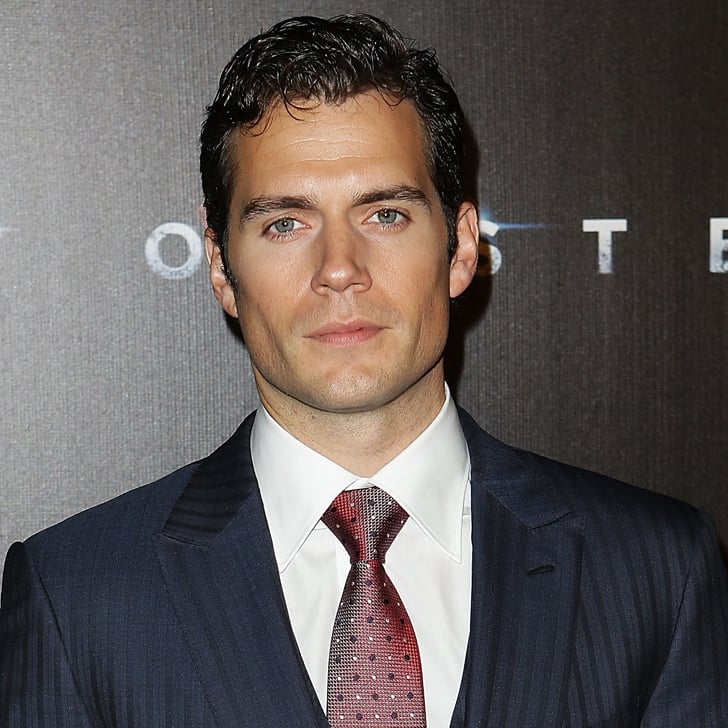 Look… if DC really wants to show the audience that they're throwing continuity out of the window and that this version of Batman is in no way connected to the Znyder-Verse, then casting Henry Cavill as Bruce Wayne is a genius move. First of all, he has experience with the DC producers as well as the DC characters (obviously), and would definitely make a great Bruce Wayne. He's got the right charisma, perfect structure/build, and sound close to that of a Kevin Conroy who is most people's favorite Bruce Wayne of all time. It might not be the right age that they want to go but he still looks young and is a great actor. Sign me up.
#4: Armie Hammer…
Who didn't love Armie Hammer as The Lone Ranger? I honestly don't remember the movie at all, but I don't remember having problems with him as the sort-of masked protagonist. Throw him in a Batsuit, I'd bet it would make a good fit. Most importantly, I think he'd make a great Bruce Wayne and since this trilogy is about a younger Batman, it seems as though the Bruce Wayne to Batman screentime ratio would be larger than in previous films. Therefore, his Batman role wouldn't need to be perfected because Bruce Wayne's Batman role wouldn't be, either. I think he'd make a good fit and this would certainly be a good pick for the role.
#3: Jon Bernthal…
The Punisher. 'Nuff said.
Seriously, I'm just ending this entry here.
#2: Josh Brolin…
Josh Brolin has been my pick for Batman since 2012, and before Batfleck was ever even a vague idea. Granted, he would be an aged Dark Knight Returns-style character which at this point seems like a terrible idea (given BvS) but I'd still love to see him play the role before I die. I think he'd make a damn fantastic Wayne and an even better Batman, which is why I'm still holding onto the dream. However, if this isn't a possibility then I'd be just as happy seeing him as James Gordon. Either way, just put Brolin in every superhero film.
#1: Michael B Jordan…
There are so many reasons why Michael B Jordan would be an absolutely marvelous Bruce Wayne, and let me list them off for you. He's the right age. He's got the physique. He enjoys doing franchises. He plays layered characters. He has blockbuster experience. The audience loves him. Critics love him. Filmmakers love him. He can fight. And he's one of the best actors of this generation.
Hold on, my producer is telling me something. He…he's what? Okay, I'm being told that apparently, Michael B Jordan is black? Who cares! It wouldn't change the character at all. If anything the death of the parents could be made more meaningful if the writers decided to tie it to race (which they shouldn't). Plus, he'd make a much better ninja. Batman's white chin totally gives away his location when he's trying to be all stealthy. There's really no reason why Michael B Jordan wouldn't make the best Batman we've ever seen. Take my money.
Well, there you have it! Those were the first few guys that popped into my mind, mostly because they have the look or chops to pull of a character as dark and iconic as Wayne/Batman. But who could replace Ben Affleck if you were in charge of casting? Let me know!
As always, thanks for reading and I'll see you soon!