In honor of Jordan Peele's Us being released in theaters this week, I thought it would be a swell idea to go back and look at some of the other great scary movies of the latter half of this decade. To make this more difficult for me, I decided to rank them from least-amazing to most-amazing…and pick no two films that are alike. Without further ado: Horror movies.
5) Annabelle: Creation
If you were to tell me that the sequel to Annabelle would be better than the sequel to The Conjuring, I would have laughed in your face. James Wan's now iconic film had a terrible prequel, and that prequel had a prequel of its own. This is that movie, and it's far better than it has the right to be in any way. There's a rule in horror and comedy: if you make a sequel, it's going to suck…but if you make a prequel, it's going straight to DVD. Annabelle Creation breaks the mold and delivers on everything you'd want in a top-tier horror film. Best of all, it's terrifying.
4) Hereditary
My experience with Hereditary is tainted by obnoxious moviegoers that think their lack of patience needs to be compensated by an overabundance of vocal disappointment. "Ahmagahd this movie boringg afaaack" was the score to this film. Either way, I tried really hard to pay attention to the movie and gather as much enjoyment as possible. Although they ruined the climax of the movie, every moment leading up to that was dripping intense anxiety and there are moments that I cannot get out of my head even nearly a year later. It's unforgettable, to say the least, and I really need to see it again.
3) It
I think the only way to go about defining my experience with this movie is that when I saw it in theaters, I loved it. When I tried watching it at home, I made it about 5 minutes in. This movie is a no-holds-barred horror masterpiece that does its absolute best to startle, thrill, terrify, shock, and shake you to your breaking point. However, it's also one of the best coming-of-age school dramas as well full of great comedic moments, strong character relationships, and story arcs that will make you forget all about the horror that awaits you. If this movie could have been better, I can't imagine how.
2) A Quiet Place
Never before have I seen a movie command an audience as well as John Krasinki's A Quiet Place. Where Hereditary failed to capture the audience's attention, A Quiet Place demanded it, and successfully, I might add. The last time I was in a theater so quiet it was when I saw Zoolander 2, but even when you compare A Quiet Place to Avengers: Infinity War; both movies completely captivate the audience but there's a level of participation that AQP ropes you into sharing. It's an amazing movie and it offers an experience unlike almost all others.
1) Green Room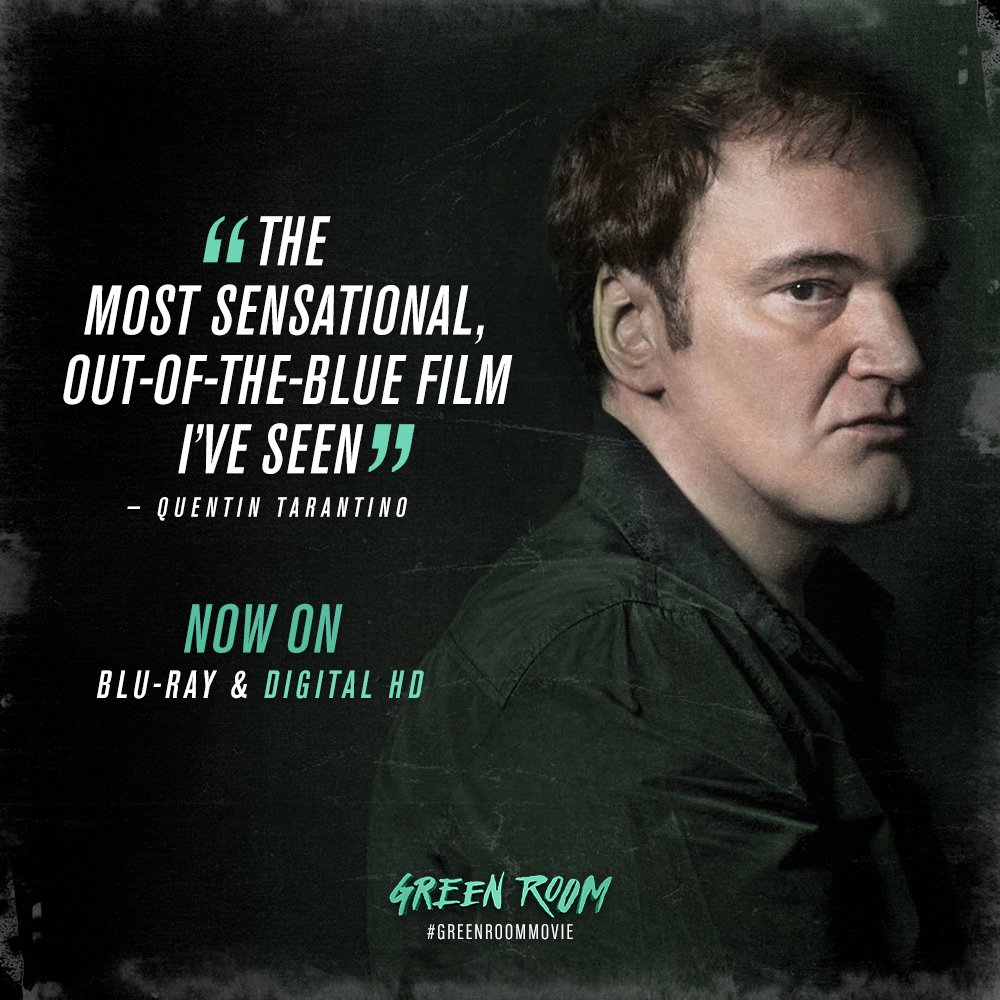 Without doubt, hesitation, question, or insecurity, Green Room is the best horror movie of the latter half of this decade. Instead of picking a still from the movie to put to the right of this text block, I decided to rob you of that image and have you watch the entire movie without knowing a single thing about it. Aside from this: it's gruesome, badass, thrilling, unpredictable, and purely entertaining in every way. I've yet to see a non-supernatural thriller that makes me feel so uneasy as this film did (seriously, only ghosts scare me, people don't) but this film kept my eyes glued open for the entire runtime. I can't recommend it enough, especially if you're going to be in a horror mood after watching Us. 
So, yeah. Get Out is left out, Hush is left out, It Comes at Night, Don't Breathe, The Witch, etc but I thought that of each of the films I chose, each one is different enough to stand out amongst the rest as unique in at least some way. Since everybody's horror tastes are slightly different, I hope that anybody who reads this will find at least one movie that they'll love. As always, thanks for reading and I'll see you soon!